Product Insights
Made Easy
Product insights within reach for every marketer. At unprecedented speed and cost.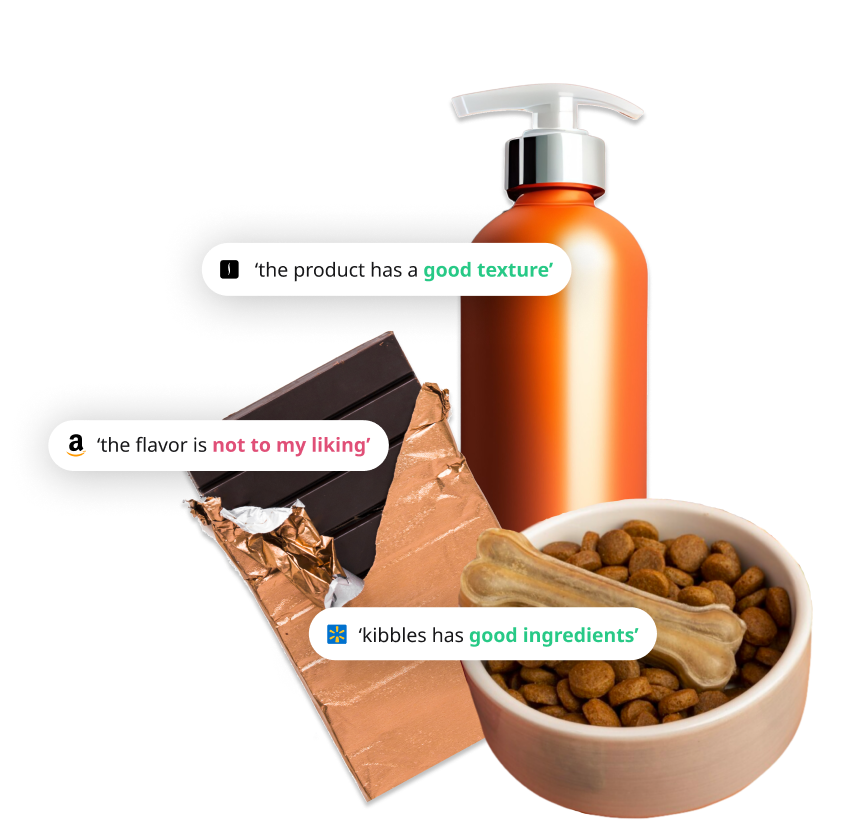 Sensia is where product insights happen.

At scale
Sensia's Als instantly score products attributes providing actionnable insights in minutes from a wide range of data sources.
Simplifying Complex Marketing Tasks
Innovate and optimize your products by leveraging consumer data. Gain profound insights into the key drivers of product performance and unearth nuanced signals within extensive data sets. Continuously monitor product performance. Find strategies to elevate and refine product offerings.
Effortlessly evaluate your products against competitors. Gain insights into their value propositions and discern the competitive positioning of your product. Analyze product attribute performance across the competitive spectrum and adapt strategies over time.
Marketing activation
Connect with consumers using their words. Transform your digital shelf with data-backed product descriptions. Infuse your SEO-SEA strategy with targeted keywords that consumers love. Propel campaign performance and amplify marketing efficacy to new heights.
Revolutionizing product insights for

industry
Join

Sensia's growing community

of marketing managers, product and brand owners, e-commerce managers.